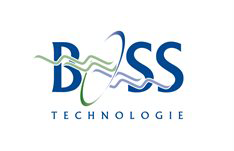 Magic Boss provides leading cleaning solutions for the Pool/Spa and Patio industry.
Since the mid 90's, BOSS TECHNOLOGY INC., a Canadian manufacturer, gave itself the mission to meet the needs of a diversified clientele, by developing specialized product lines of superior and professional quality.
The MAGIC-BOSSTM product line for the maintenance and aesthetics of all types of pools, spas and outdoor furniture is of professional quality and PHOSPHATE-FREE. Thus, several MAGIC-BOSS TM products have received awards over the years for their performance and effectiveness.
Today, BOSS TECHNOLOGY INC. is present from coast to coast. The quality of its product along with the excellence of its customer service has earned significant recognition in the industry.
---

Share with a friend